Suppliers
Delta Preg S.p.a. is our supplier for prepreg and they are an established supplier of materials to the composite industry.
Through Delta Preg we offer:
Materials with good quality, both structurally and visually
Materials with flexible curing temperature of 40-150°C
Materials also for tool making
Fast curing systems (~5 min at 150°C), and systems that can withstand > 300°C continuous operation
Short delivery times, normally within 3-4 weeks from date of order.
Along with competitive prices.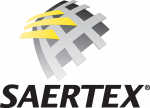 Saertex GmbH & Co. KG is the world's leading manufacturer of so-called Non Crimp Fabrics, i.e. advanced multiaxial fabrics for boat-, automotive- and aircraft industry.
SAERTEX also manufacture UD fabrics, materials in which all fibers are arranged in the longitudinal direction. In order to make sure that the fibers will stay together during the manufacturing process of the composite, there are a few different varieties of solutions utilized.
Through SAERTEX we are able to supply advanced fabrics made of glass, aramid, carbon fiber, etc. in weights ranging from 100 to 4000 g/m2.
Two special products are SAERTEX Leo® (material for fire protection) and SAERcore® (core materials for sandwich constructions).
SAERTEX has also the possibility to help with production , engineering and kit cutting.
VAC Innovation Ltd supports the composite and glass laminating industries with a range of vacuum bagging process materials (vacuum bagging consumables and vacuum equipment) all developed to provide a technical solution at a highly competitive price.
VAC Innovation has a reputation for superior quality of products and service. This has established its position as the preferred supplier of vacuum bagging process materials to many diverse companies within the composite industry.
Porcher Industries is manufacturing all the standard fabrics such as carbon-, aramid- and glass-fiber. They provide fabrics from 19 g/m2 with glass-fiber up to 1 350 g/m2 carbon fiber fabrics. All the common weaving variants are available such as plain- twill and satin.
Some of the core products are kept in stock in our ware house in Jönköping thus making it possible to sell smaller amounts when necessary.
Porcher can also supply thermoplastic prepreg with several different polymers.
Technical Fibre Products manufactures various surface veils used to achieve different properties of the laminates, e.g. appearance, electrical or fire retardant etc.
These mats consist of suitable types of fibers which are randomly scattered in an even layer and held together by a binder.
Siltex manufactures braided products with the most common types of fibers such as carbon-, aramid-glass-fiber and more. They fabricate braided cords, sleeves and tapes with various widths, diameters and lengths.